The concept of Dual or Second Citizenship is ideal for individuals looking for business opportunities and international mobility in their quest to be successful. This is not just because it allows them to gain access to two social service systems and two passports, but also because it spares them from the otherwise lengthy paperwork visa application processes.
Getting a second citizenship allows children of dual citizens to reap the advantages of embracing global citizenship. This is primarily because second citizenship allows the dual citizen and his/her immediate family and the future generations to receive the benefits of educational advantages, economic well-being, and social protection, right from the day one. Dual citizenship is also explored by individuals that want to live and prosper in a peaceful, stable, and growing socio-political country. It is also the ideal choice for individuals who want to explore, discover, and embrace new cultures and destinations.
It is important to remember here that Dual Citizenship and Second Passport's are completely different. There is a misconception among some sections of the society that both are the same.
Dual citizenship can be taken by anyone for any legitimate purpose. On the other hand, a second passport is acquired by regular international travellers. In most scenarios, these travellers prefer flying with a different (second) passport when they are required to visit conflicting countries. For example – A Second Passport may be taken by a citizen of the United Kingdom for a business visit to countries with political or social unrest, such as Pakistan or Afghanistan. Getting a second passport is absolutely legal, and its applications are fully governed by the law.
What is the meaning of Dual Nationality
Dual Nationality (also known as dual citizenship, multiple citizenship, or multiple nationality) can be described as an individual's citizenship status under which he/she is concurrently considered as a citizen of two or more countries. In other words, dual citizenship gives a privilege to an individual to become a citizen of two or more countries at the same time. An individual is entitled to get nationality in the country of his or her birth, and may later decide to acquire nationality of other country by choice.
Let us now understand how the terms "Second Passport" and "Dual citizenship" differ in meaning.
An individual may make an application for dual citizenship of two or more countries at the same time. An application for a second British Passport, on the other hand, is to receive an additional passport for international business travelling purposes.
A request for a Second British passport may be made by applicants that can prove that they are required to visit other countries on a regular basis, for business purposes. The applicant should be a senior representative of the company. He or she is also expected to prove the intention for the visit to restricted visa or conflicting countries.
What is a Second Passport?
A Second Passport is meant to facilitate smooth and easy travel from one country to another (usually to a conflicting or restricted visa country) for regular business travellers. For example – Some countries like UAE impose restrictions on international travellers having visa or travel stamps from countries like Israel. Therefore, a citizen of United Kingdom who has to visit both UAE and Israel for business purposes may opt for a Second Passport. The individual may use the First Passport while flying from the United Kingdom for going to and coming back from UAE, and can use the Second Passport while flying from the United Kingdom for going to and coming back from Israel.
The Second Passport has a different number and is not an extension, renewal, or replica of the First Passport
Why Apply for a Second Passport?
A Second Passport may be the ideal choice for regular international business travellers and others in the following cases:
A Second Passport would be an ideal choice for individuals who have to otherwise face long queues and lengthy paperwork, while submitting their travel applications to get multiple Visas for specific travel destinations.
A Second Passport can be the right choice for business travelling when the destination is a restricted visa or conflicting country. For example – Some Muslim-dominated countries like Libya, Kuwait, Syria, Iran, Iraq, Pakistan, Sudan, Yemen, and Saudi Arabia make big issues while granting visas to travellers if their passports bear a visa or stamp issued by Israel. A Second Passport would have proved useful.
This passport is also required by individuals that are required to have two or more passports, e.g. flight attendants, pilots, people working on oil rigs, etc.
Frequent international business travellers may also apply for a Second Passport, especially when their visa stamp pages of their First Passport tend to get finish quickly.
Advantages and Disadvantages of British Dual Citizenship
Advantages of British Dual Citizenship
Citizens with British Dual Citizenship get entitled to cast vote and gain access to the sophisticated and state-of-the-art social service and public health systems. They also receive the legal representation and authority to take on any kind of legitimate employment.
British Dual Citizenship also eliminates the otherwise lengthy and complicated visa processes. The dual citizen receives the unchallenged right of entry to visit the United Kingdom. This proves useful if you have family to visit or undergoing an educational or professional course or expected to visit the UK regularly due to business purposes.
You, as a dual citizen with UK citizenship, also receive the opportunity to embrace culture of the United Kingdom. This means you can learn new languages, culture, history, and different ways of life.
British Dual Citizenship would also make you entitled to benefit from an extra degree of privacy in your financial and banking activities. This may in turn translate to improved international tax planning and profitable investments.
It is often seen that some banks and financial institutions offer relaxations or discounts or ease of doing business to their citizens. British Dual Citizenship would mean more and better chances of securing personal or business loans.
It is often seen that some banks and financial institutions offer relaxations or discounts or ease of doing business to their citizens. British Dual Citizenship would mean more and better chances of securing personal or business loans.
British Dual Citizenship allows you to live, work, study, train, and anything you want to do anywhere in the 28 member states of the European Union. No visa applications, no restrictions, and no questions asked.
It also allows you to benefit from unmatched ease of travel in the Commonwealth. The British passport offers visa-on-arrival or visa-free access to 173 countries and territories. This also means access to almost 268 British Consulates and Embassies in more than 170 countries, which means safety for you everywhere and at all times.
Economy of the United Kingdom is fairly resilient, even in times of world financial situations. Moreover, the Pound is a reliable and strong currency.
The United Kingdom is home to many cultures, religions, and languages. The country is home to some of the world's top industrial, educational, banking, and financial institutions.
There are many countries that almost cut down the burden of tax to zero. Every country holds a different point of view and there is no denying the fact that some countries such as the United Kingdom do provide better and more favourable tax legislations than the rest.
A combination of top-class social security systems and relatively stable political economy contributes significantly to an astonishingly high quality of life index and human development index in the United Kingdom. The system of free healthcare in the country, which is regarded as one of the very best in the world, proves extremely good to fall back on in the case of a crisis.
Disadvantages of British Dual Citizenship
Dual citizenship may prove to be a hurdle in countries with military service requirements. In countries like Israel and Switzerland, individuals with dual citizenship have an obligation to serve in the defence forces.
Having citizenship of two or more countries can be a complicated affair when it comes to taxation. It is further important to note here that tax laws can change year after year, adding to the woes. Countries like the United States claim the right to tax on its citizens irrespective of their geographical location and the mode of income earned. For example – An American citizen working in the Middle East will be taxed in both countries.
Having multiple citizenship can prove to be a hurdle if you want to take a military or government job in which you may later gain access to classified information. You would then be asked to forfeit one of your multiple citizenships.
It is also important to note that laws like marriage, divorce, etc. may differ in different countries. This could mean you facing two sets of divorce laws with two jurisdictions that can make things worse for you, especially if there are children from the relationship.
List of Countries That Allow and Don't Allow Dual Citizenships
Countries offering favourable laws allow dual citizens to reap the benefits and privileges of both countries. This means that these citizens can access benefits such as social security services of both countries, get insights of practices and cultures of both countries, and acquire or buy properties in both countries to name a few. The laws regarding dual citizenship differ from one country to another.
While some countries facilitate the concept of multiple citizenships, some countries have strong laws against it.
The United Kingdom recognizes dual citizenship. This means an individual can be a citizen of the United Kingdom and also be a citizen of any other country.
Australia allows its citizens to hold dual citizenship. A permanent resident of the country may become a dual citizen of by becoming its citizen. A citizen of Australia may automatically gain citizenship of a different country through marriage.
Under German laws, the voluntary acquisition of a non-Swiss or non-EU citizenship without permission generally means the automatic loss of the citizenship of Germany. This law is however characterized by certain exceptions for citizens of countries like Costa Rica, Argentina, Brazil, Bolivia, etc. The German cabinet gave the go-ahead in August 2014 to allow young generations of the country to maintain dual citizenship.
Obtaining citizenship in Philippines is next to impossible for foreigners. It is comparatively much easier to obtain residency. However, Filipinos who decide to opt for a second citizenship generally don't lose their Filipino passport.
The Immigration and Nationality Act (INA) of the United States does not prohibit against dual citizenship. Under US laws, this concept is a status that has been long recognized in the law and an individual may have and exercise his or her rights of nationalities in two countries. The laws further state that the assertion of the rights of one country's citizenship does not mean that the individual renounces the rights of another country's citizenship.
India does not allow dual nationality. It however has introduced the Overseas Citizenship of India program. Under this program, a document is provided that appears like a passport but it does not confer citizenship of the country and also does not act as a substitute for a travel document.
Japan has one of the strictest immigration procedures on the earth. It does not allow dual citizenships.
Norway usually does not allow its citizens or those naturalized to become Norwegian to hold multiple citizenships.
Pakistan allows dual citizenship only from a select few: the United Kingdom, Italy, France, Australia, New Zealand, Sweden, United States, Belgium, Iceland, Switzerland, Canada, Egypt, Jordan, Ireland, the Netherlands, and Syria.
Russia allows dual citizenship but it is required to be reported to the government.
South Korea recognizes dual citizenship. However, dual citizens are expected to report acquisition of the citizenship of another country within a period of six months and are expected to follow the Nationality Act. On the other hand, North Korea does not recognize it.
Countries That Allow Dual Citizenships
Dual citizenship is accepted in countries like the United States, the United Kingdom, Australia, Germany, Switzerland, Italy, Peru, France, Greece, Finland, Ireland, Hungary, Lebanon, Tonga, Sierra Leone, Barbados, Belgium, Cyprus, Canada, Denmark, Syria, Serbia, Armenia, and Iceland. Dual citizenship is also permitted (with retention or by permission or after fulfilment of certain criteria) in countries like Sri Lanka, Pakistan, Turkey, Egypt, and South Africa.
Countries That Don't Allow Dual Citizenships
There are some countries that do not permit the concept of Dual nationality. Countries like Estonia, Latvia, Lithuania, China, India, and Slovenia do not permit dual citizenship. Countries that do not accept the dual nationality UK concept include Saudi Arabia, Singapore, Malaysia, Mauritius, Netherlands, Kuwait, Kenya, Kazakhstan, Chile, Myanmar, Bahrain, Botswana, Japan, Czech Republic, Fiji, Papua New Guinea, Brunei, Romania, Thailand, Mexico, Nepal, Venezuela, Zimbabwe, etc.
On the other hand, countries like Austria and the Netherlands require applicants for naturalization to first renounce their previous nationality. Spain recognizes dual citizenship only from its connection countries like the Philippines, Portugal, Equatorial Guinea, Andorra, and Ibero-American countries (usually former territories of Spain or Portugal).
How to Keep Your EU Citizenship After Brexit?
One of the most concerning implications today for Britons (with the United Kingdom opting of the European Union) is loss of citizenship of the European Union. British nationals will no longer be able to enjoy the right to equal treatment as cherished by nationals of other EU member states, after making an exit from the European Union. Also, British nationals presently enjoying Second nationality benefits will no longer enjoy the right to live in any European Union member state or the right to free movement within the European Union.
Presently, the European Union citizenship allows national of EU member states to work, live, train, or study anywhere in the EU. Nationals of the member states can receive necessary healthcare in any member state. Moreover, EU member state nationals can stand and vote in an election of the European Parliament. They cannot be discriminated against and are entitled to consular authority protection of any EU member state.
The legal status of non-British EU citizens living in the United Kingdom and British EU citizens living in the European member states is undoubtedly one of the most complicated issues to be resolved after decision of the United Kingdom to leave the Union.
No wonder, a lot of proposals are turning up with each passing day. There are suggestions from some to grant residency rights to non-British EU nationals, while some suggest a complete departure from the Brexit in the interest of all. There have also been suggestions of other cut-off dates and associate citizenship.
Citizenship of the European Union shall not replace national citizenship and shall be additional to it. It is no surprise that a significant majority of individuals with British citizenship have already started applying to acquire dual nationality with other European Union member states, to keep enjoying their British dual citizenship benefits.
For a large majority of Britons, they are looking for some luck by trying to find out if their parents or grandparents were born in Ireland. This is because Ireland has highly welcoming rules on granting citizens to individuals with Irish heritage. Not only this, the not-so-lucky people with no Irish ancestry are signing to the foreign births register of Ireland. It is due to the fact that an individual is not actually required to move to Ireland for becoming its citizens but an Irish passport will make him or her citizen of the European Union by extension, which means freedom of movement across the EU bloc.
Another part of the population is resting its hopes on the e-residency program of Estonia. This program permits anyone from any part of the world to sign up over the internet to receive an identification card from the Estonian government along with a special category of residency. If that was not all, some are contemplating the idea of marrying someone from another EU country. Some are even thinking about the idea of moving to a different EU country, staying there, and later submitting an application for citizenship.
The UK government has already promised a streamlined process for providing assistance (after Brexit on 29 March 2019) to most European Union citizens who are presently living in Britain. There is surely a possibility that the UK government could reach an agreement with the European Union in the near future for the benefit of UK citizenship holders. This agreement may permit citizens of the United Kingdom living elsewhere in the European Union to continue enjoy their privileges and rights. It could also provide a reciprocal arrangement for nationals of other European Union member states, who work and live in the United Kingdom, to enjoy dual nationality UK benefits.
How to Obtain Dual Citizenship?
You can directly apply for a Second British Passport or Dual citizenship. For this, you can get in touch with an authorized post office to get the passport application form.
Note: The Second British Passport application form is to be completed in black ink. All answers are required to be specified within the white boxes on the application form. Writing is required to be in block capital letters. The use of correction fluid is not allowed. It is best to ensure that everything entered and signed is within the specific columns/boxes to avoid rejection of the application later by the Passport Office.
Alternatively, you may hire the services of a professional Passport Services Agency to get things done, timely and effectively. The advantage of hiring a professional agency is that they ensure that everything is in complete accordance with the established standards. This not only saves valuable time, efforts, and resources but it also ensures that the Second Passport is in your hands at the earliest. Furthermore, you are relieved from personally making a visit to the Passport office of Her Majesty as everything would be managed by authorized representatives of the agency, at the earliest bookable appointment time.
Steps to Apply for a Second British Passport
The UK Passport Office will ask for your present British Passport before it issues a Second passport. It will also require a photocopy of the picture page and photocopies of every other page inside the Passport booklet.
You will be asked to fill an application form, which is to be completed to conform to all requirements. The form is an A-3 sized brown document with 10 sections.
You will be asked to provide two latest passport-size photographs with the Passport application form.
The Passport office of Her Majesty will require a letter stating the reasons from your employer that supports the Second passport application. This letter is required for both a first time Second passport and for the renewal of a Second British passport.
You can send a personal letter of authorization to pick up your travel passport and submit documents for your Second Passport with the Passport Office.
Eligibility Criteria for a Dual Citizenship
By Official Naturalization: This generally involves a specific period of prior residence in a country. Almost all countries of the world allow foreigners to acquire permanent residence, associated with a business, employment, marriage, etc. It, usually, means living in the country for a period of five years.
By Place of Birth: You may be entitled to citizenship of a country through an unrestricted right of soil. In simple words, you can get the citizenship of a country if you were born in that country. For example, if you are presently a citizen of the United States but were born in the United Kingdom, you are entitled to British citizenship.
By Parentage: Some countries in the world provide citizenship on the basis of right of blood. You are entitled to acquire one or both citizenships of your parents upon birth. For example, if your parents are both British but you were born in the United States; you are also a British citizen.
By Investment: Though rare, some countries issues resident permits or visas to individuals who are open to investments in economy of their country. This usually is an expensive affair as the minimum investment amounts usually range from several hundred thousand dollars to several million dollars.
By Marriage: You may apply for citizenship of a country as the spouse of a resident if you are married to someone who holds a citizenship. For example, you must satisfy specific requirements before you can submit an application to become a British citizen by marriage. It is important for you to be of sound mind and good character; you should be 18 years or older and meet requirements of the English language and show knowledge of life in the United Kingdom.
By Employment: You can gain citizenship by submitting and clearing an application for a job in a different country. Some countries in the world do permit individuals to get their visa status converted to permanent residency and later to citizenship, after legally entering the country on a work visa.
By Special Immigration Programs: You may apply for residency of a country under special immigration programs. You can later apply for citizenship through naturalization after becoming a resident.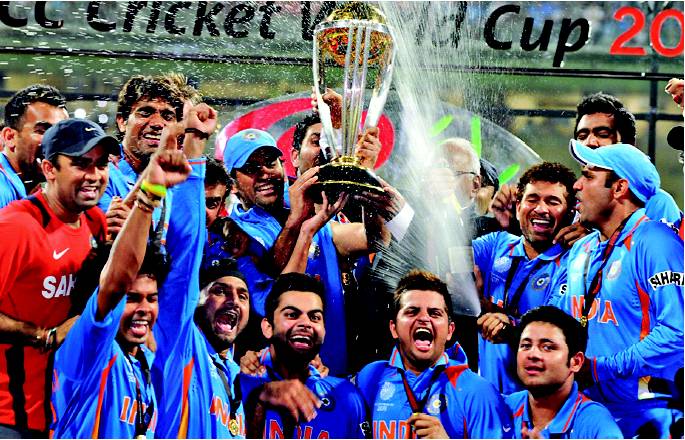 Conclusion
Second citizenship seems to be the best bet for millions of Britons and people from other EU member states who are living in the United Kingdom. The concept of dual nationality holds equally hold from individuals from other countries who want to reap the innumerable advantages of a Second nationality.
It is again important for you not to get confused between Dual Citizenship and a Second Passport. Furthermore, you should only seek the services of an eminent passport services agency if you don't have the time to get things done on your own or want to get things done in a professional manner.
There is no denying the fact that the effects of Brexit will take their toll on both the United Kingdom and the European Union for at least some time. It is of course a great choice to submit an application for dual citizenship with another member of the EU to stay on the safe side. After all, there is everything positive to gain and nothing to lose with a Second nationality. However, it is highly recommended that you carefully study and understand the pros and cons before making the final decision.